HIV Cruise Retreat #18
Our 18th HIV Cruise Retreat will sail from Fort Lauderdale to several ports in the Caribbean! We'll visit San Juan, St. Thomas, St. Maarten, Tortola and Puerto Plata (Dominican Republic). Plus you'll enjoy two and one-half fun-filled days at sea with special events – or you can just relax. It's your retreat to do as you please!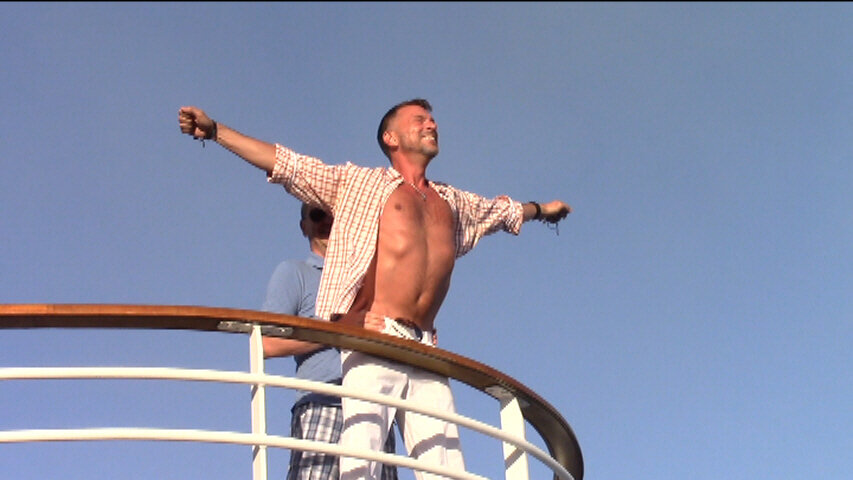 With 200 anticipated guests in our group, you will feel at home right from your very first day. Our collection of amazing men and women are all-embracing. Included are private events such as cocktail parties and exclusive shore excursions. PLUS, on our days "at sea" we plan several fun shipboard events and activities. In the dining room we will have our own block of tables, which is always a great way to get to know people. Feel free to table-hop each night so you can meet as many people as possible. Our mission has always been, and continues to be, welcoming. You will feel at ease from the get-go as our members really look forward and take care of each other.
Although a predominantly gay group, we welcome everyone of all sexual persuasions. A contingent of heteros come every year and always have a blast and add tremendous energy to the entire group. We welcome your family, partners and friends regardless of serostatus.
Traveling solo? Fear not, as our cruises attract a large number of single travelers. We offer a cabinmate matching program to help keep your costs down, as a single occupancy cabin is up to double the normal rates.
It is most gratifying to see the large number of long lasting friendships that develop each year. Your new community awaits you. We are privileged to have many, many cruisers join us for three, five and even ten sailings. Some never miss a year! These repeat guests give you an inkling of a new extended family waiting to meet you.
These Special Perks are Included as Part of Your Cabin Fare!
Our Itinerary for HIV Cruise Retreat #18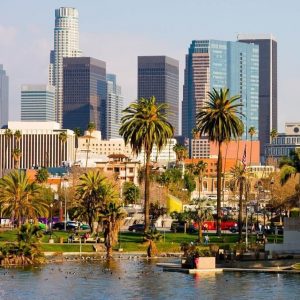 Fort Lauderdale, FL
Fort Lauderdale is one of the "hottest" cities in the U.S. today! It has lots of wonderful museums, points of interest, activities, and restaurants. Explore famed Las Olas Boulevard. Take a water taxi ride through the Intercoastal waterway to view homes of the rich and famous. Attend our traditional pre-cruise cocktail party. We've been able to secure a special group rate from the incredibly well-located Courtyard by Marriott on Federal Highway.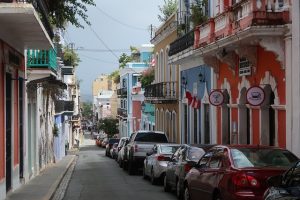 San Juan, Puerto Rico
Puerto Rico is one of the largest islands in the Eastern Caribbean. It offers gorgeous landscapes with lush green mountains, underground caves, balmy waters, white-sandy beaches, a 500 year old walled city and so much more.  Old San Juan is one of the first cities to be established in the New World. Stroll the blue-toned cobblestone streets and uncover various UNESCO sites, museums, historic churches. Our ship will be in port until 11 PM so you can dine at one of San Juan's excellent restaurants and sip a couple of delicious rum drinks as well!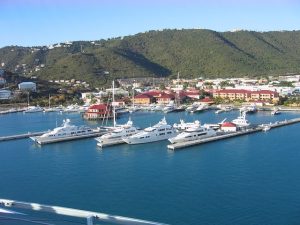 Charlotte Amalie, St. Thomas
St. Thomas enjoys a fusion of Danish, French, Spaniard, West African and Caribbean influences. While there is lots to see and do, the islands white sandy beaches are renown and charlotte Amalie's shopping is second to none.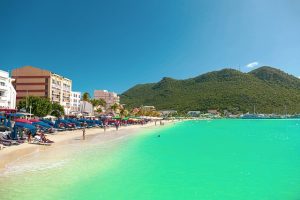 Philipsburg, St. Maarten
This lovely island is actually split into two separate countries. St. Maarten is Dutch and Saint Martin is French.
Both are celebrated culinary capitals and both have several gorgeous beaches and excellent shopping.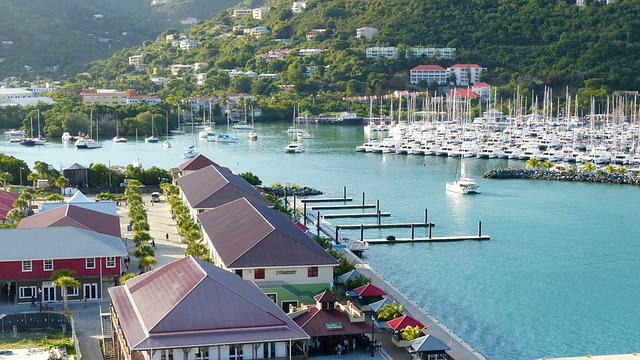 Tortola, BVI
Besides being one of the most scenic islands in the Caribbean, Tortola also has a fascinating cultural and historical side. Snorkeling in the crystal-clear Caribbean Sea is essential. Sample the delicious curries, spicy soups, and sumptuous shellfish dishes available in abundance at local restaurants and many snack shacks around the island.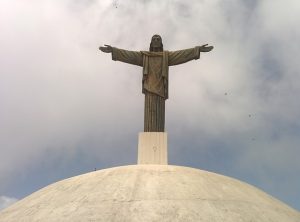 Puerto Plata
Puerto Plata was inhabited by the Taino people for centuries before Christopher Columbus arrived and founded the city in the early 1500s. By the 20th century, Puerto Plata had emerged as the Dominican Republic's main tourism hub. You can paddle through a manatee reserve or zipline over treetops. Go for a swim at the awe-inspiring 27 Waterfalls complex. Hike through the lush, protected jungle of El Choco National Park, enjoying the park's two lagoons. Swim with dolphins at World Ocean, the largest manmade dolphin habitat in the world, or grab a kayak and head out on the water at Manatee Reserve. Nature, adventure, history – Puerto Plata has it all.